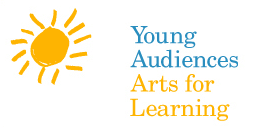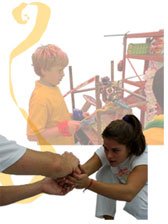 The Young Audiences Arts for Learning network includes 30 affiliates throughout the United States. Our affiliates provide performance-demonstrations, workshops and residency programs in all the arts disciplines: music, dance, visual arts, theater and the literary arts. YA programs are integrated into school curricula and meet state and local standards.
Young Audiences Arts for Learning affiliates provide schools and communities with in-school, after-school, summer and family programs. YA programs take place in schools, libraries, community centers, hospitals, camps and parks. YA programs reach children with special needs and children at risk.
As a nation-wide, not-for profit network of professional artists and arts-in-education specialists, Young Audiences Arts for Learning is a resource and partner to any school committed to using the arts to improve teaching and learning. Each year, YA artists reach over seven million students in the inner cities, suburbs and rural areas, from pre-kindergarten through twelfth grade.
Young Audiences Arts for Learning affiliates:
Audition and accredit roster artists
Train the next generation of teaching artists
Produce arts-in-education programs to the highest standards
Provide teachers with learning resources and professional development
Create community-wide programs